Large World Political maps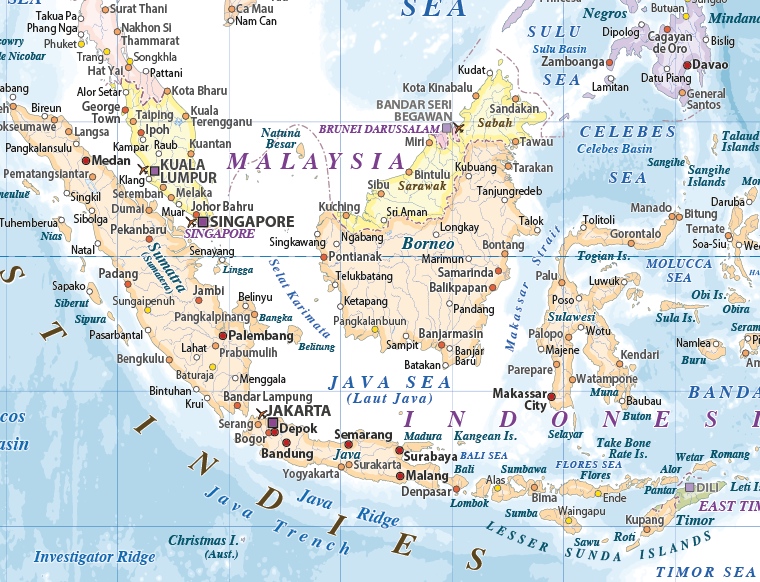 A selection of large scale Political World maps with countries, capital cities, major settlements, water features (such as rivers and lakes, salt lakes), ocean floor and sea names, physical features (such as mountain ranges, deserts and plains). These World Maps offer the most comprehensive selection of details including Ocean floor contours.
Projections include the most popular such as Gall Stereographic, Gall Orthographic, Times, Robinson and Equirectangular, Europe and America centric.
Our Illustrator vector maps are high quality and will remain consistent whatever size you use them. Fully layered and 100% editable including editable font text. Sets of these maps are available within the World Map Collections category which offer significant price savings. The World map image above is from product code 717.
-----------------------------------------------------
How does one portray the spherical shape of the Earth on a nonspherical surface?
Accuracy cannot be achieved simultaneously in area, shape and distance. Distortion is inevitable but is handled in an infinite number of map projections which are systematic transformations of latitudes and longitudes of locations on the Earth's sphere into locations on a flat plane. Locations in three-dimensional space are made to correspond to a two-dimensional representation. Although the subject is inherently mathematical and very complex in some instances, it also is highly visual and human reaction ranges from near disbelief to unquestioned acceptance as truth, from confusion to a clear understanding of the information. Map projections have been devised for propaganda purposes, as evidence in court, for use in detailed planning, and to attract attention.
Our High detail large scale Political World Maps offer a choice for either Technical, Graphic or Decorative uses.