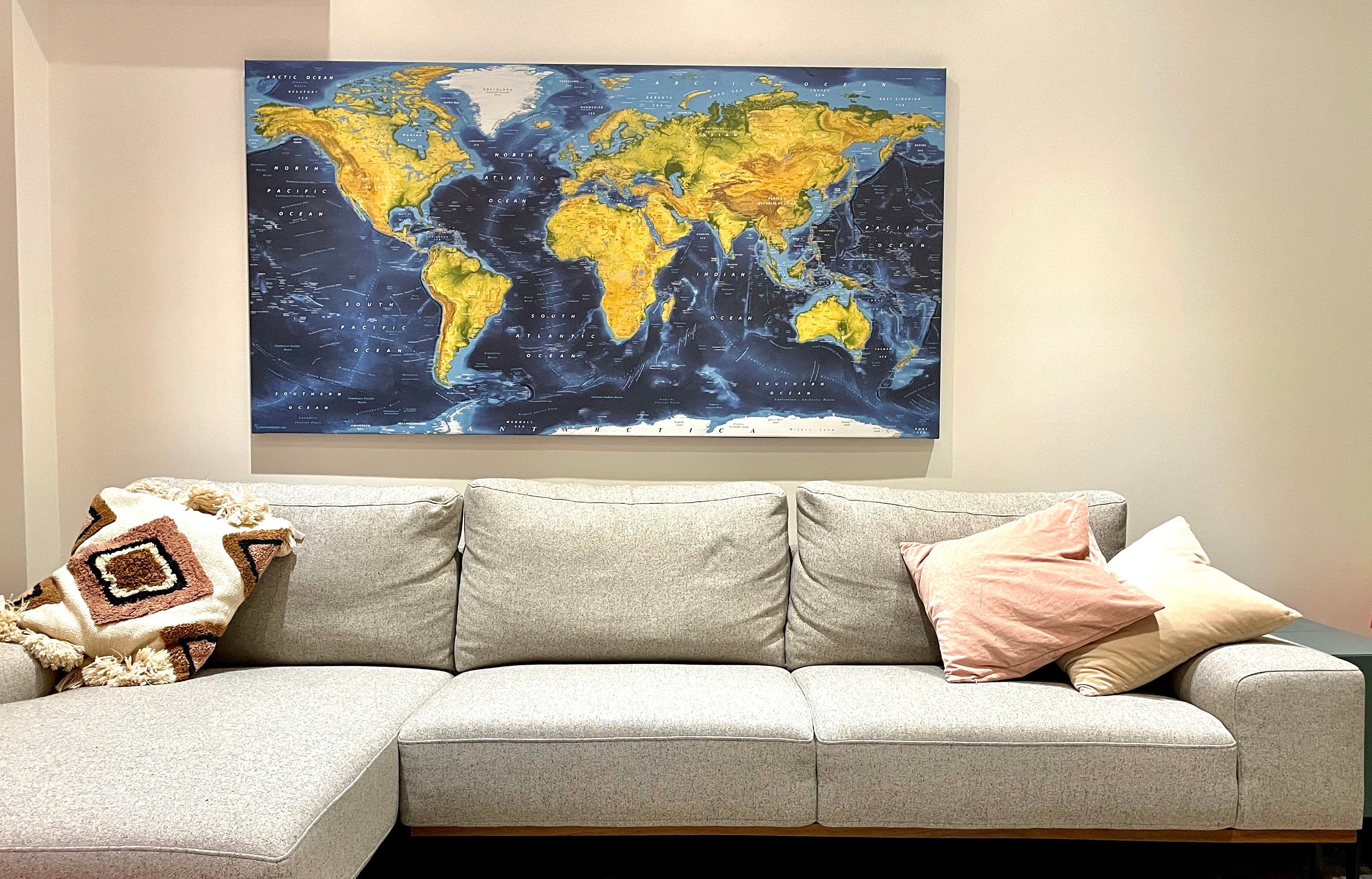 Buy Online Original High Quality World Map Canvas (stretched or roll), Push Pin Maps and Vinyl Prints
Christmas Order deadline by Wednesday 14th December 2022
For over 25 years MAPS IN MINUTES and atlas digital maps original brand of creative editable maps has been
licensed by manufacturers & mainstream distributors for printed map productions loved worldwide!
Now we retail a unique range of fabulous map prints on canvas (gallery wrapped & rolled),
self-adhesive vinyl (rolled) as well as push pin maps.
These are our own unique creations and our customers have responded with 5 star reviews.
Our eye-catching, highly detailed and accurate quality printed maps are ideal for business, education, home decor
& gifting too for all occasions! These are individually made for each customer and are not mass produced at a factory in the far east.
They are up-to-date for 2022 and come in a wide range of styles and colours to suit most decors.
Large wall maps up to 6 feet wide to create that statement piece in your home or office.
We stand by our products and are here to provide customer support whenever required from
ordering through to delivery.