Return to Previous Page
Large Time Zones maps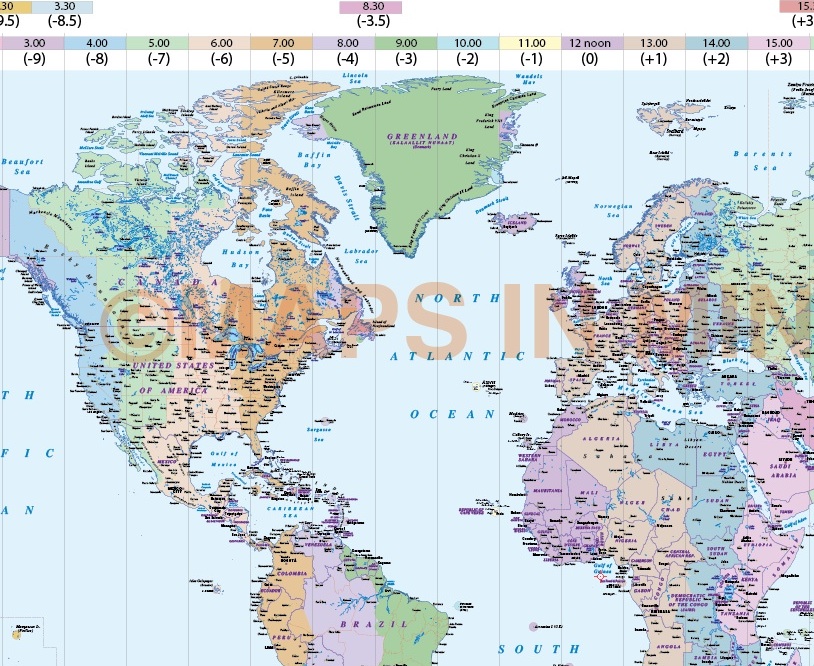 Detailed World Time Zone map, Illustrator AI CS /CC vector editable format. Large scale digital map quality will remain whatever size the maps are used. Fully layered including editable text. Sets of these maps are available within the World Map Collections category which offer significant savings per map.
Royalty Free. Detailed Time Zones Map of the North and South American regions @10m scale....

Large Time Zones World map in Illustrator AI CS vector format. Accurate, 100%...